Sponsors
The BA Textile Design graduands from 2013 would like to thank everyone who has helped make our exhibition possible:
Our Industry Partner Award Sponsors for their support of the program and catalogue. The Industry Sponsors for their wonderful support and recognition of textile design. The VIP Night Sponsors for their delightful catering and beverages on opening night. Many thanks to the Fundraising Sponsors for their gifts and donations to the cause.
The team at Print Together for their assistance printing the invitations and the catalogue. A special thank you to the editors for bringing it all together - Bec Bardoel, Eileen Braybrook, Amanda Magnano, Ella Robinson, Lyndall Watson and Claire Beale.
And lastly, we would like to thank the staff at RMIT who have gone above and beyond to support us throughout the degree: Luise Adams, Claire Beale, Lisa Carroll, Jason Cesani, Zoe Bradshaw, Fiona Gavens, Rachel Halton, Scott Knight, Emma Lynas, Esther Paleologos, Verity Prideaux, Janelle Russell, Patrick Snelling and Jenny Underwood.
Industry Partner Award Sponsors
Industry Sponsors
VIP Night Sponsors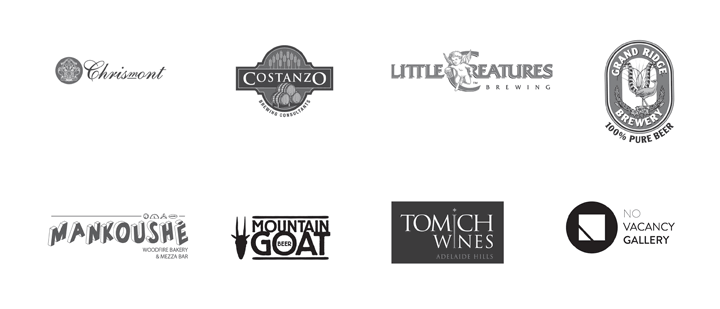 Fundraising Sponsors